MODEL 1002 SERIES ELECTRIC THRUSTERS
The 1002 Series Electric Propulsion Systems provide the ultimate in reliability and efficiency. The Electric Motor efficiency is over 90%. The 1002 Electric Thruster produces a high level of thrust in the forward direction and 90+% in reverse operation.
– The venturi shape of the 1002 Thruster is ideally suited for Electric Drive because the Prop Turns Faster for the Same Power
– Streamlined Brushless DC, oil filled and pressure balanced direct drive electric submersible motors.  Capable of going to full ocean depth.
– Customized Solutions/Systems for R & D Programs or Prototype Vehicles, small or large. These electric thrusters can be precision matched to each application.
– Independently Tested – Ready-to-Purchase
– The 1002 series electric thrusters are offered with a matching integrated or stand-alone controller option, oil filled and pressure balanced, eliminating the need for a motor controller housed in a separate one atmosphere bottle.
Available Configurations:
Integrated: Directly attached to motor – includes all control elements within motor housing.
Stand Alone: Independent control unit with cable connections to motor – phase (power) and sensing (resolver).
View entire specifications of our Motor Controller Here
– The electric motors have a 3 tier seal system that includes Silicone Carbide Face Shaft Seals.  The motors also incorporate a bearing system that is optimized for long lasting quiet operation.
– Much Faster Response Time, Propeller only 9.25″ dia. of Anodized Heat Treated Aluminum Alloy.
– Heavy Duty Construction, All Anodized Aluminum and Stainless Steel.
Also available is the 1002HL Hexscreen Electric Thruster: Protected by a unique honeycomb screen that is hydrodynamically designed to eliminate/recover 80% of the torque reaction, reduce cavitation and provide an overall efficiency increase that balances out any losses typically associated with protective screens.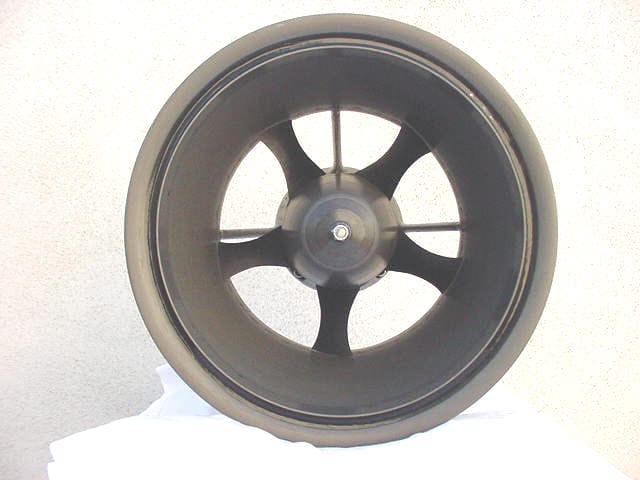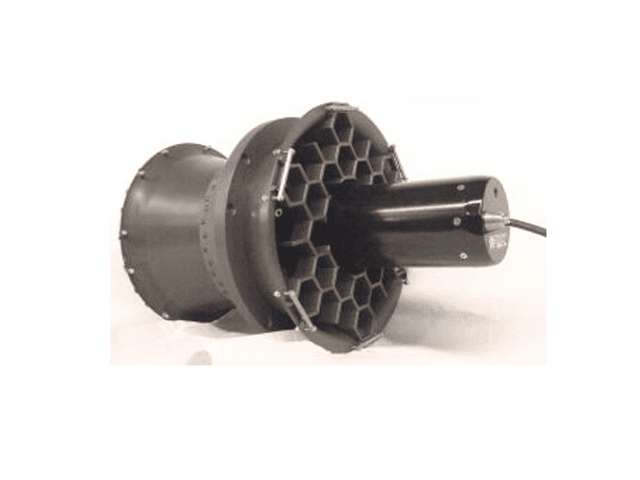 A commitment to excellence and only the highest standards of quality and service have been maintained throughout our 65 year history.