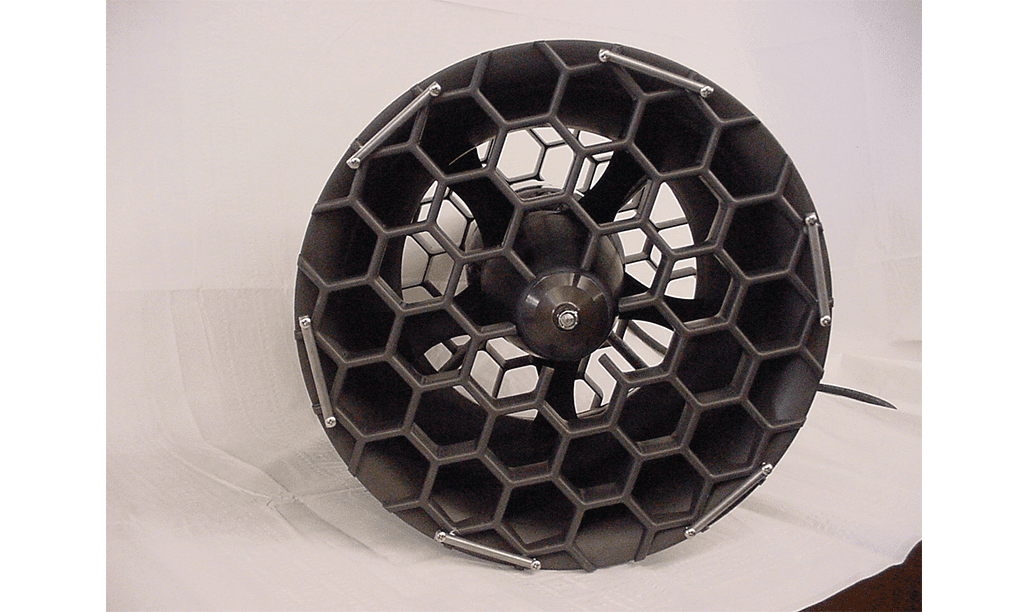 The Honeycomb Screens are rigid, strong, made of heat-treated hard anodized aluminum and come in a variety of sizes.  The screens are streamlined in one direction only and when mounted at the duct exits, with blunt side outwards, they permit easy inflow and restricted outflow.  Thus the velocity of the exit jet is greater than in the duct, which is as it should be.
– Protects Divers, Marine Life, the Prop, ROV's, etc
– Reduces Cavitation, Vibration and Downtime.
– Eliminates 80% of the Torque Reaction While Reclaiming Thrust by Reducing the Jet Whirl.
– Collimates ( Narrows) the Jet thereby Reducing the Coanda Effect for Ships
– The Hydrodynamic Design of the Screen Extracts Energy from the Twisting of the Flow thereby Reducing Its Own Drag.
– The appropriate sized screen can be machined to fit almost any thruster diameter and inner contour. The hex openings range from less than an inch to 6.3 inches.
* US Patents:  6,152,793 ; 6,575,109 B1
* UK Patents:  GB 2349373 B ; GB 2370550 B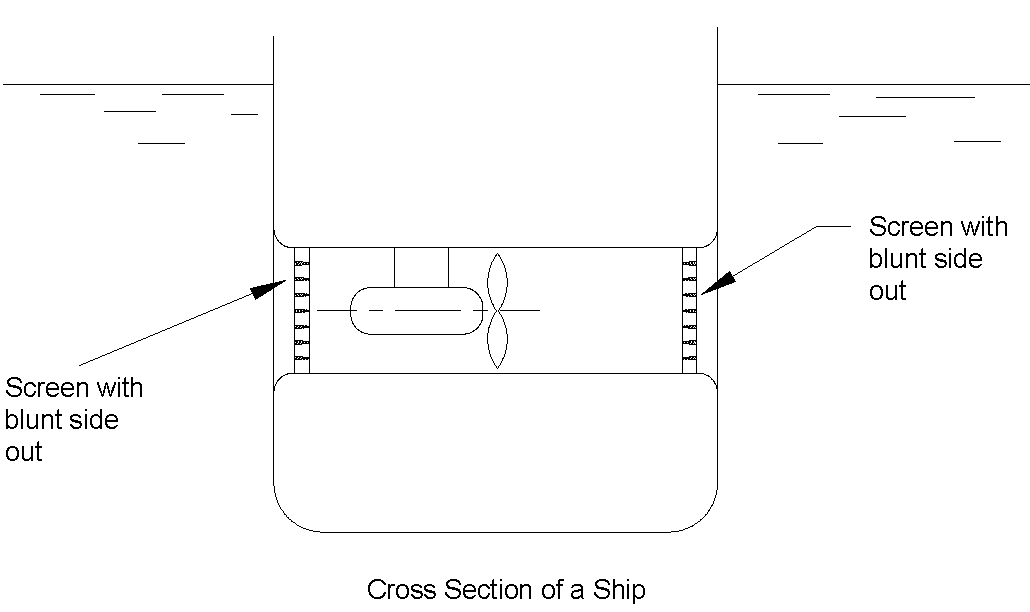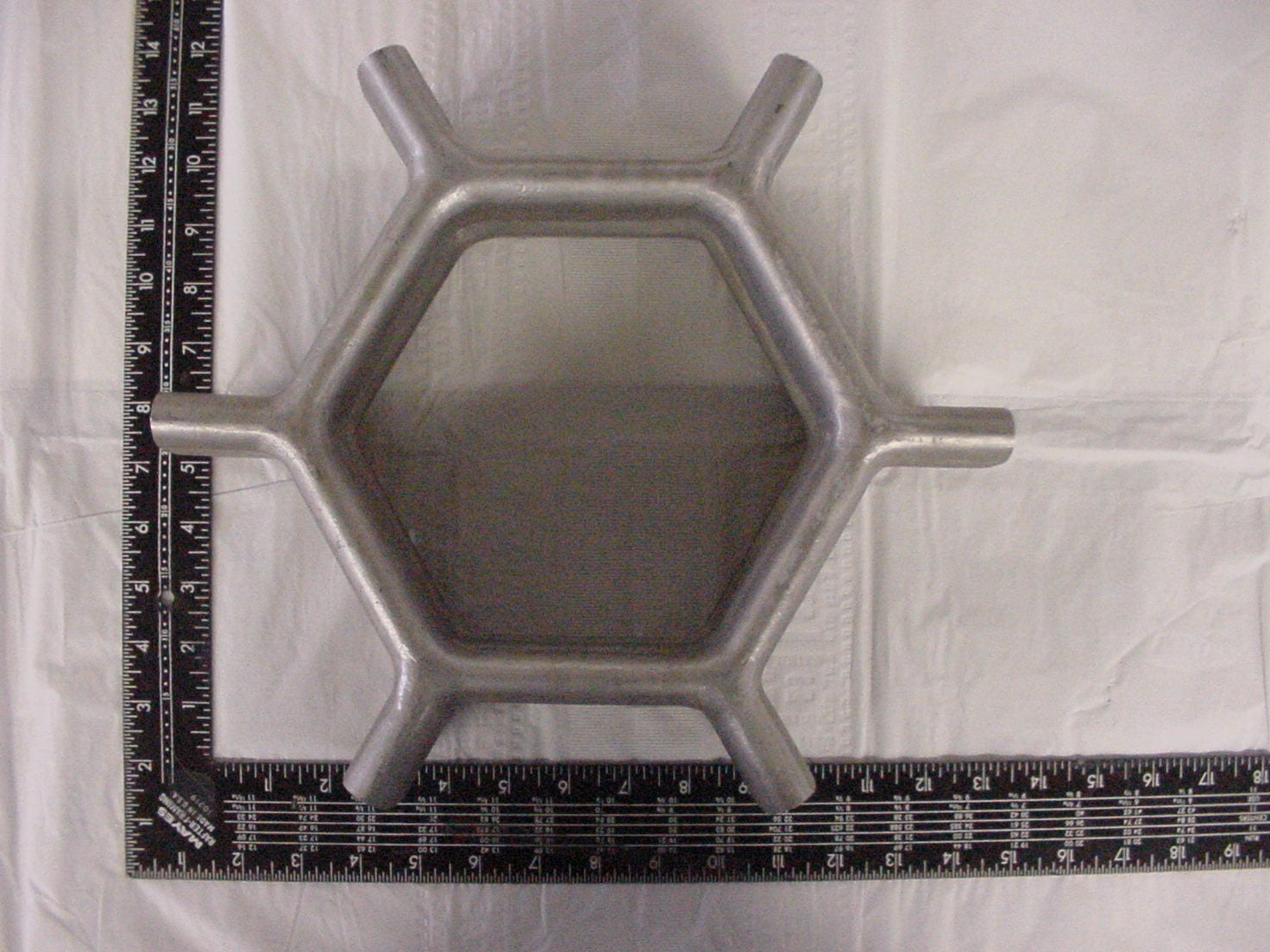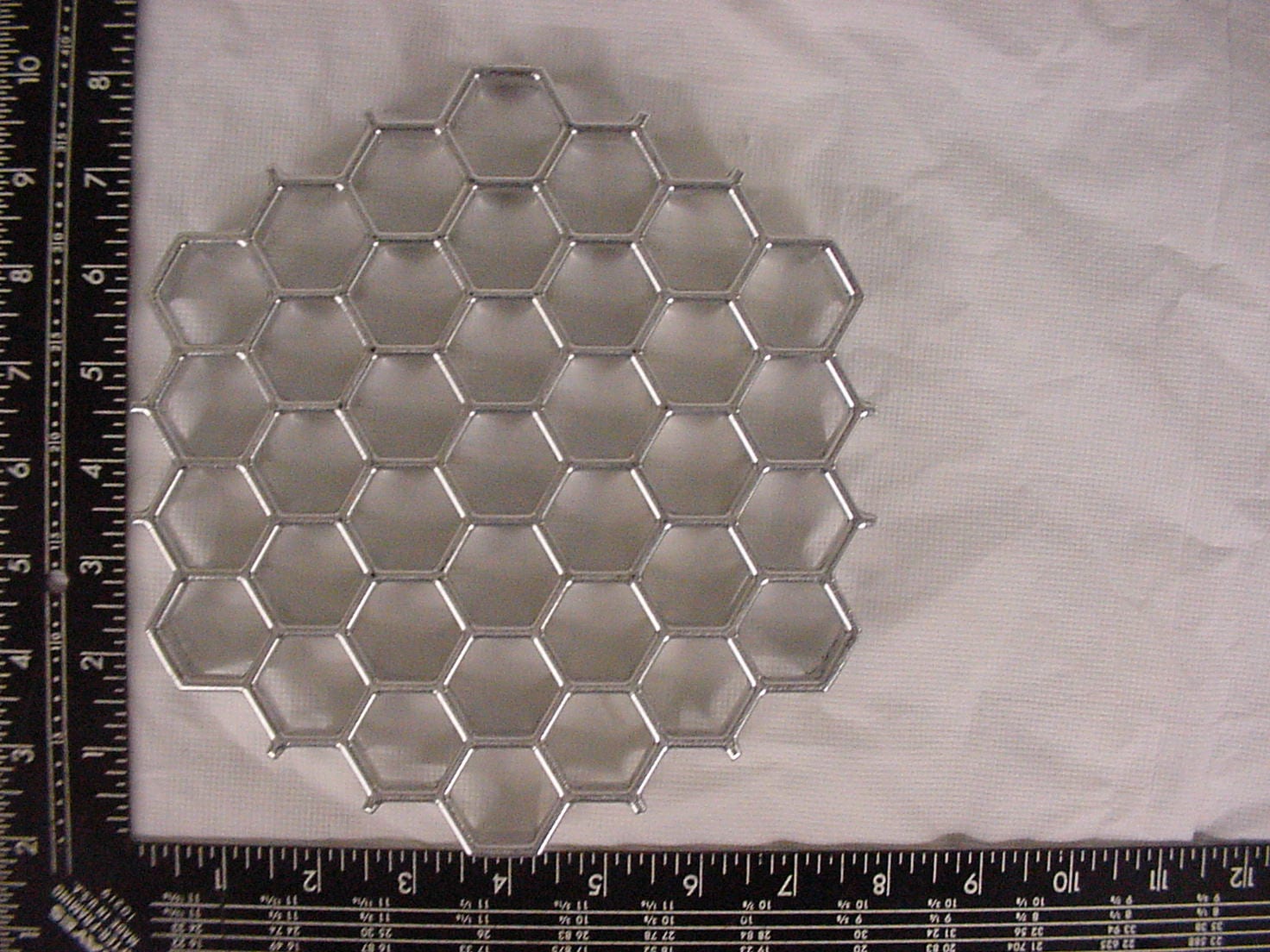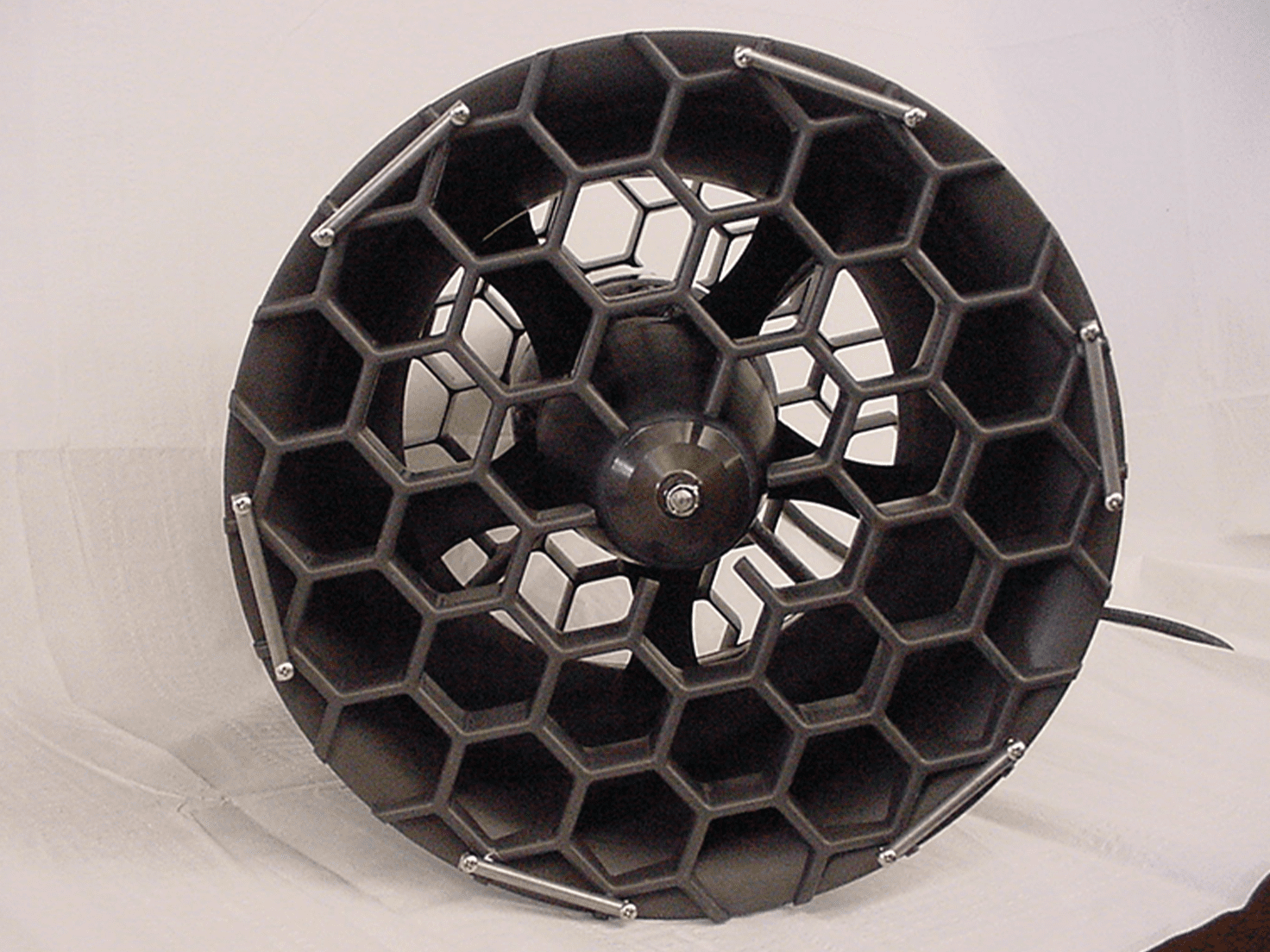 A commitment to excellence and only the highest standards of quality and service have been maintained throughout our 65 year history.