THE H106 SERIES ELECTRIC THRUSTERS
STATE-OF-THE-ART AMBIENT PRESSURE MOTOR CONTROLS FROM 100-550VDC
Just like the 1002 series, the H106 series electric thrusters are offered with a matching integrated or stand-alone controller option, oil filled and pressure balanced, eliminating the need for a motor controller housed in a separate one atmosphere bottle.
Where space allows the Integrated Motor Controller (IMC) option is a two-connection solution to the thruster.  The separate HV DC power feed and low voltage digital control connection provide a simple interconnect to vehicle systems, and very low radiated emissions.
Where space does not allow, the Stand-alone Motor Controller (SMC) is offered in a separate bottle with resolver and phase power connections to the motor.
Both the SMC & IMC operate in torque or velocity mode. Torque mode is particularly useful when integration to a vehicle stability control system is anticipated, allowing percentage torque thrust forward and reverse to the RPM limit of the motor. Feedback from the motor to the system controller receipt of the digital commands sent and provides real time RPM and motor current, along with system health and performance monitoring data. Motor acceleration rates and other parameters can be set to suit the motor and application.
Recording of lifetime performance data including total shaft revolutions, hours since overhaul and power cycles provide data points for operation and maintenance purposes are standard.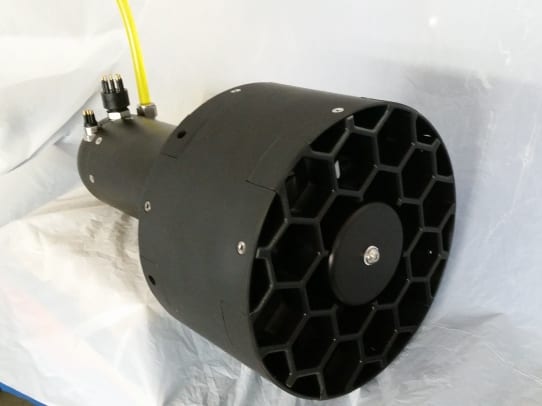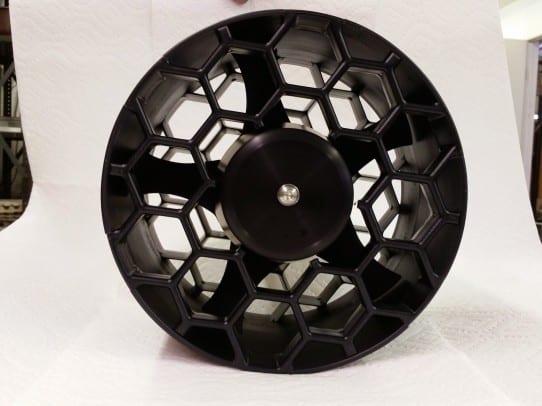 A commitment to excellence and only the highest standards of quality and service have been maintained throughout our 65 year history.